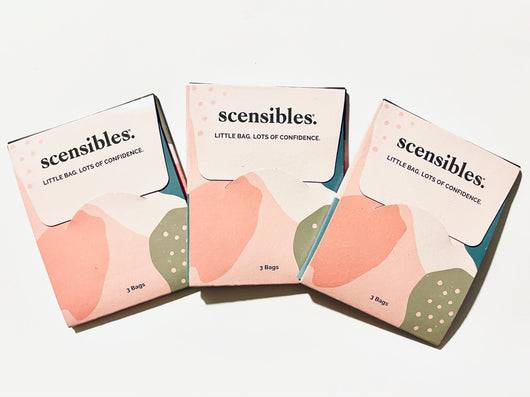 Travel Packs-Scensibles Personal Disposal Bags for Sanitary Pads and Tampons
Regular price $7.99 $6.00 Sale
Each compact resealable pack (3" x 4") holds three folded SCENSIBLES bags to toss in a purse, backpack, or beach bag.

Perfect for travel or on the go!

Sold in set of 10 packs

Small plastic bag 3 3/8 x 9 3/4 inch accommodates varying sizes of feminine care products

Easy tie handle closure conceals contents

Contemporary grey on pink pattern masks items from view

Contains both a fresh fragrance and a proprietary additive that inhibit odors

Thousands of happy customers, worldwide!